BOOK I: Water & Earth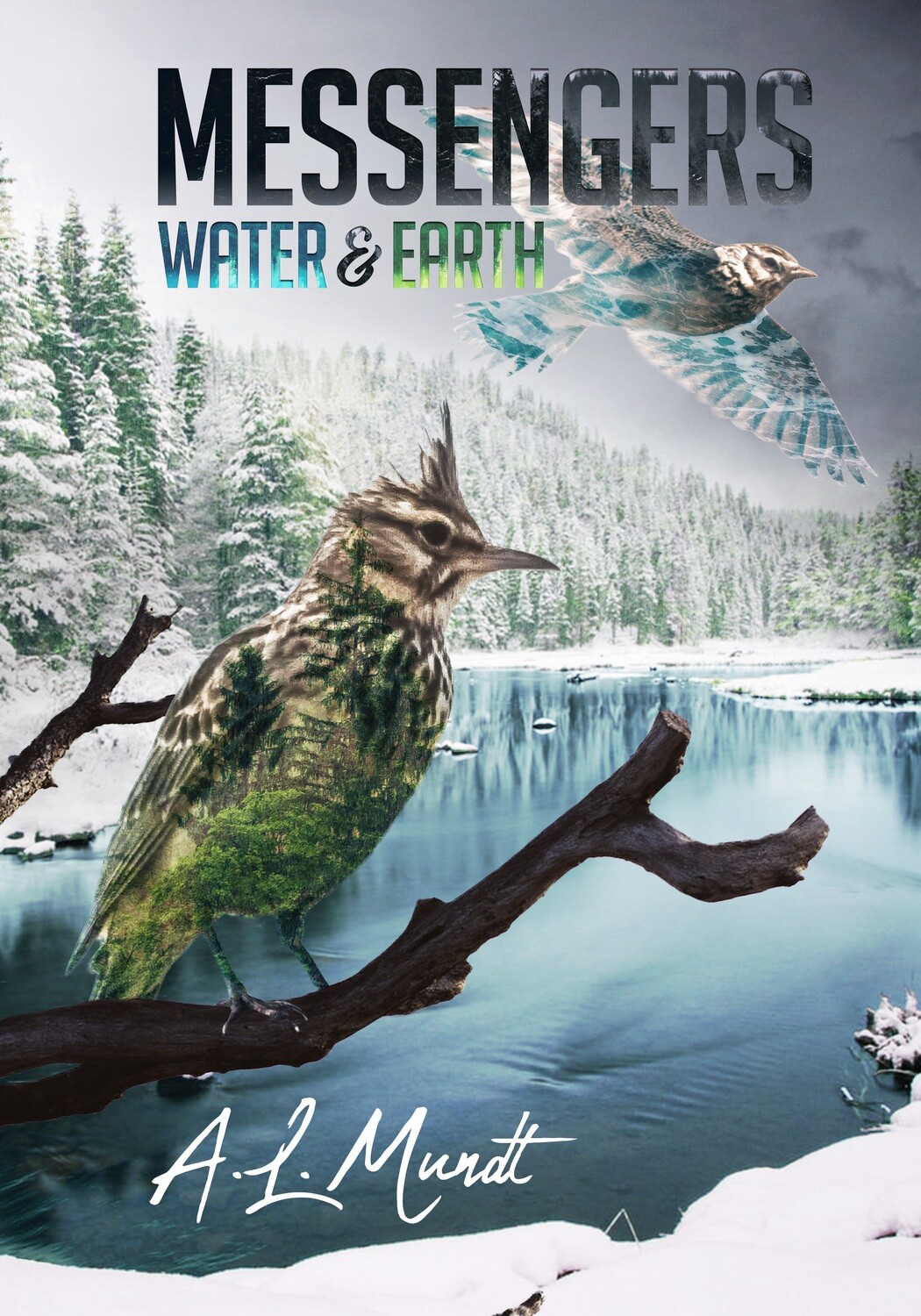 "Water & Earth is a non-stop fantasy adventure into the realms of magic and possibility."
—Lori Hines, award-winning finalist in the International Book Awards
Young Majest and Aletta Skylark are perhaps the last hope of the Deliverer to rescue their land, and he gifts them with elemental powers to become Messengers of peace and combat lingering and rising evils. When a new organization wages war against those with supernatural abilities like theirs, the children become reluctant runaways in the danger-riddled Canadian wilderness.
In their escape, they end up entangled in a centuries-old feud between a cursed Victorian boy and his mother, decoding a pint-sized prophet's cynical forewarnings on an impossible Hudson Bay island, journeying to discover twentieth-century salvages between science and magic, and meeting other Messengers like them. All the while, they are being hunted by killers, and demons who often wear the faces of friends. They must sacrifice life and love to defeat the assassins and prove to their land and their gods that war does not pave the path to peace.
BOOK II: ASHES & ICE – COMING 2023
Four years have passed since the Organization disappeared. Lulled into peace on their tucked-away island village, Messengers Majest and Aletta Skylark believe they are safe. In fact, their troubles seem confined to the domestic: starting families, tending to their homes, and deciding what comes next in the future they thought they'd never have. A simple island life…whether it's enough for them or not.
But when faces new and old arrive from the blasted-out wilderness beyond the Hudson Bay, their arrivals bring evidence that the land's dangers are only resting, not defeated. The Skylarks must contend with the flame-dancing daughter who will become their fourth and final Messenger, the ice-hearted girl unknowingly brewing destruction, the light-bringer they thought they'd lost forever, and the boy with the pocket watch ticking down to certain doom. He's the one who finally reveals it: the Organization is back, with an even greater enemy at its helm. As secrets find the light and lives are lost to the dark, it's once again up to the Skylarks to guide their land toward peace.
BOOK III: SHADOW & SKY – COMING 2024